Suspected Arson Victims See Devastation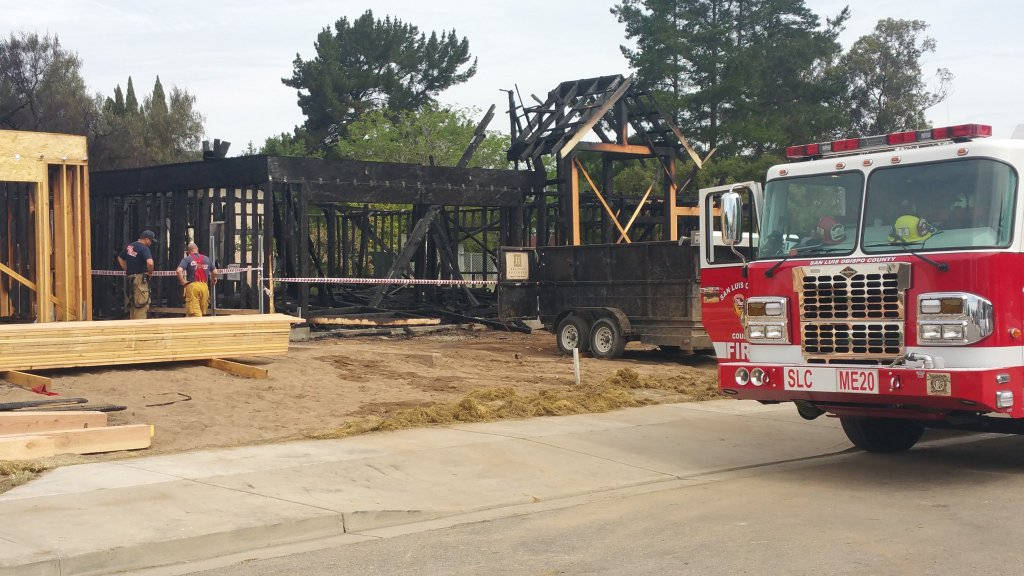 Nipomo property owners get first look at burned homes
KSBY.com / April 8, 2016 / Angel Russell
A late night suspected arson fire destroyed one house and damaged another that were part of a controversial farmworker housing project under construction in Nipomo. "On behalf of my family, I want to express how saddened and stunned we are with what has occurred last night," said owner Greg France. Greg and Donna France purchased seven homes on Mads Place in Nipomo to house more than 100 farmworkers as part of a temporary agricultural program. Under this program, each house would have held 16 farmworkers, which sparked an outcry from local neighbors. "I highly doubt that anyone of us neighbors would have done this. It's none of our intentions," said neighbor Bryan Galvan. Galvan has been working with several of his neighbors in expressing their concerns about the project to local officials. Although opposed to the project, he says he was shocked that someone could have done this. "What about those people who live behind the houses that caught fire? Thankfully no one was hurt. While there are a lot of people who are opposed to what has taken place here, those actions are inappropriate," he said.
Galvan and other neighbors were set to meet with the Frances on Saturday to discuss the project and their concerns. Galvan says neighbors were mainly concerned with how many people were going to occupy each household. "We were going to walk around and try to meet all the neighbors and address their concerns and tell them who we are and what we were trying to accomplish here," said Greg France. However, the Frances said they will need time to evaluate before meeting with neighbors, as the investigation into the suspicious fire continues. "Hopefully they are still open to meet with us. Our intentions to do this properly are still there. We are still good, concerned neighbors," said Galvan. At this time, the Frances did not state whether or not they would proceed with the housing project since they said they want time to process what has happened before making a decision.
Anyone with information about this fire is urged to contact Crime Stoppers at (805) 549-STOP. Tips to Crime Stoppers can be made anonymously.