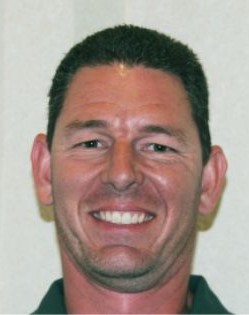 Board of Directors- Chairman
Marketing/Thermocouple Data Collection
Jeremy Davis is a member of the Board of Directors for the "San Luis Obispo Fire Investigation Strike Team, Incorporated" (SLOFIST Inc.). He is a Fire Captain with the Santa Clara Co. Fire Department and has previously held a position as a Fire/Arson and Bomb Investigator with this agency. He also has held a position as a Reserve Police Officer for the Campbell Police Department.
Jeremy is Vice President and the Director of Training for "Fire Investigation Industries." Jeremy sits on the "California Conference of Arson Investigators" Executive Board as a member of the Board of Directors. He is also past President of the "Santa Clara County Arson Task Force." He is a California State Fire Marshal Fire Investigator II and a Certified Fire Investigator (CFI) and Evidence Collection Technician (ECT) with the "International Association of Arson Investigators."
Jeremy is a well-seasoned Fire and Arson investigator and is a true asset to the world renowned "Forensic Fire Death Investigation Course" conducted by SLOFIST, Inc. in San Luis Obispo, CA each June. Jeremy has co-instructed the "Multidisciplinary Approach to Investigating Fatal Fires and Arson Related Homicide" to members attending the California Homicide Investigators Association (CHIA) in Las Vegas on numerous occasions.