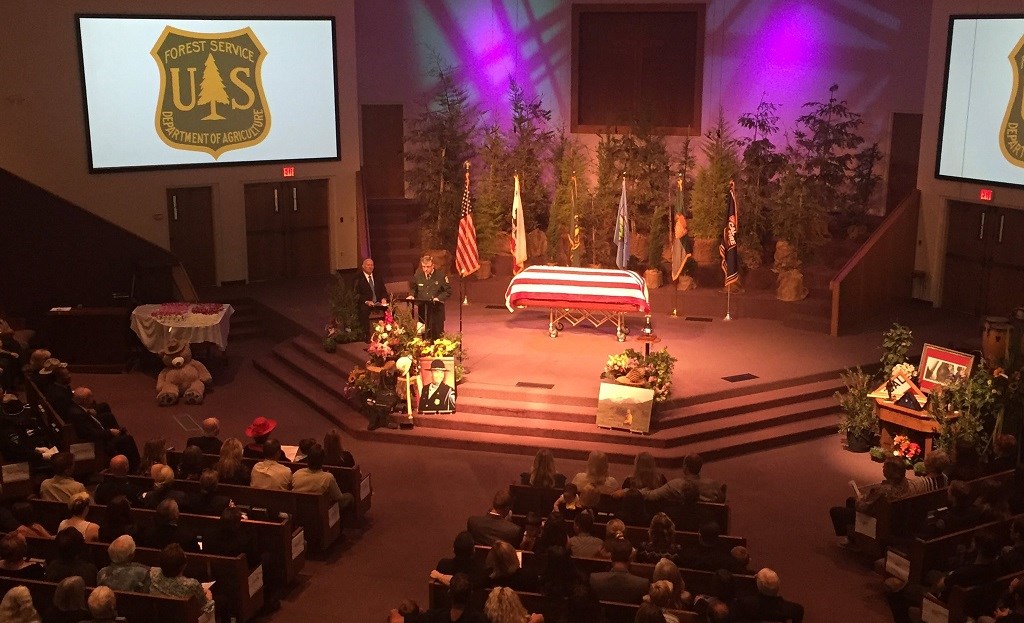 KSBY.com / September 6, 2017
The Pacific Christian Center in Santa Maria was filled with mourners Wednesday morning celebrating the life of Los Padres National Forest Battalion Chief Gary Helming. Helming died in a car crash on August 31 while returning home from an assignment at the Railroad Fire.
Firefighters from across the state attended Helming's memorial service on Wednesday along with his family and friends. A procession of fire service and law enforcement vehicles made their way from the mortuary in Grover Beach, down Highway 101, to the church.
Helming had worked for the Forest Service for 22 years and was stationed in Santa Maria. He lived with his wife and three children in Shell Beach.
Cards and other condolences for the family can be sent to the Santa Lucia Ranger District, Attention: Helming Family, 1616 Carlotti Drive, Santa Maria, CA, 93454.
A GoFundMe account has been set up in support of the Helming family, and a BBQ fundraiser will be held on Thursday, September 14 from 5-7 p.m. at Shell Beach Elementary School. Tickets are being sold for $10 through the Shell Beach Elementary front office and the Shell Beach Law Group.
Donations in Helming's memory can also be made to the Wildland Firefighter Foundation.