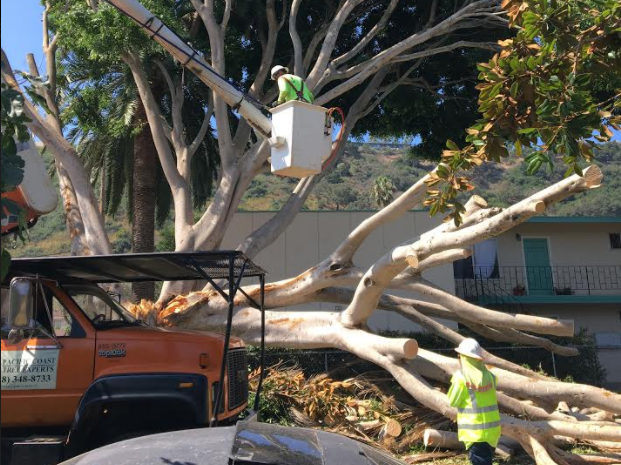 KSBY.com / September 5, 2017
A man was hospitalized with second-degree burns after being shocked by downed wires along a Santa Barbara street overnight, fire officials say.
The Santa Barbara City Fire Department says crews were dispatched to the area of San Pascual and Sutton Avenue at about 12:11 a.m. Tuesday to reports of a tree fire.
When crews arrived on scene, Captain Gary Pitney says they noticed part of a large ficus tree had broken off and fallen onto a power pole, starting a fire on the pole.
While crews were assessing the area and determining if any evacuations should be ordered, Pitney says two people could be seen dragging a man toward them on the sidewalk.
They say burn marks were noticeable on the man, and they were able to determine he had been shocked due to entrance and exit wounds on his body.
Pitney says it is unknown when the man was burned and they don't know why he was in the area at that time.
His name and age or an update on his condition have not been released.
Cleanup of the tree continued into Tuesday afternoon. The area is still without power and it is unknown when crews will be allowed in to make the necessary repairs to the lines.